Hosting & Wordpress
This lesson may contain affiliate links. Please read my disclosure for more info.
You've made it to Section 2, which is no small feat! So many people get stuck at the niche, name or ideal reader and because of that never make it this far.
You did it! Committing and taking that first step takes courage.
Perfection is never achieved at the beginning; you must start your journey first.
Your next step is owning your name and getting hosting established.
What You Need to Know
When it comes to hosting, make sure you are...
Self-hosted -- this means you pay and, most importantly, own your site which allows you to easily monetize and saves you a huge headache from having to migrate later.
With a reliable host -- From my experience, Bluehost is one of the best for starting. The cost is only $2.95 a month (that price is only available through our link) and if you purchase 12 months of hosting, you get your domain for free.
I'll walk you through the process to set this up.
Step-by-Step on Building Your Site
Click to Bluehost.com and then follow along with the tutorial below.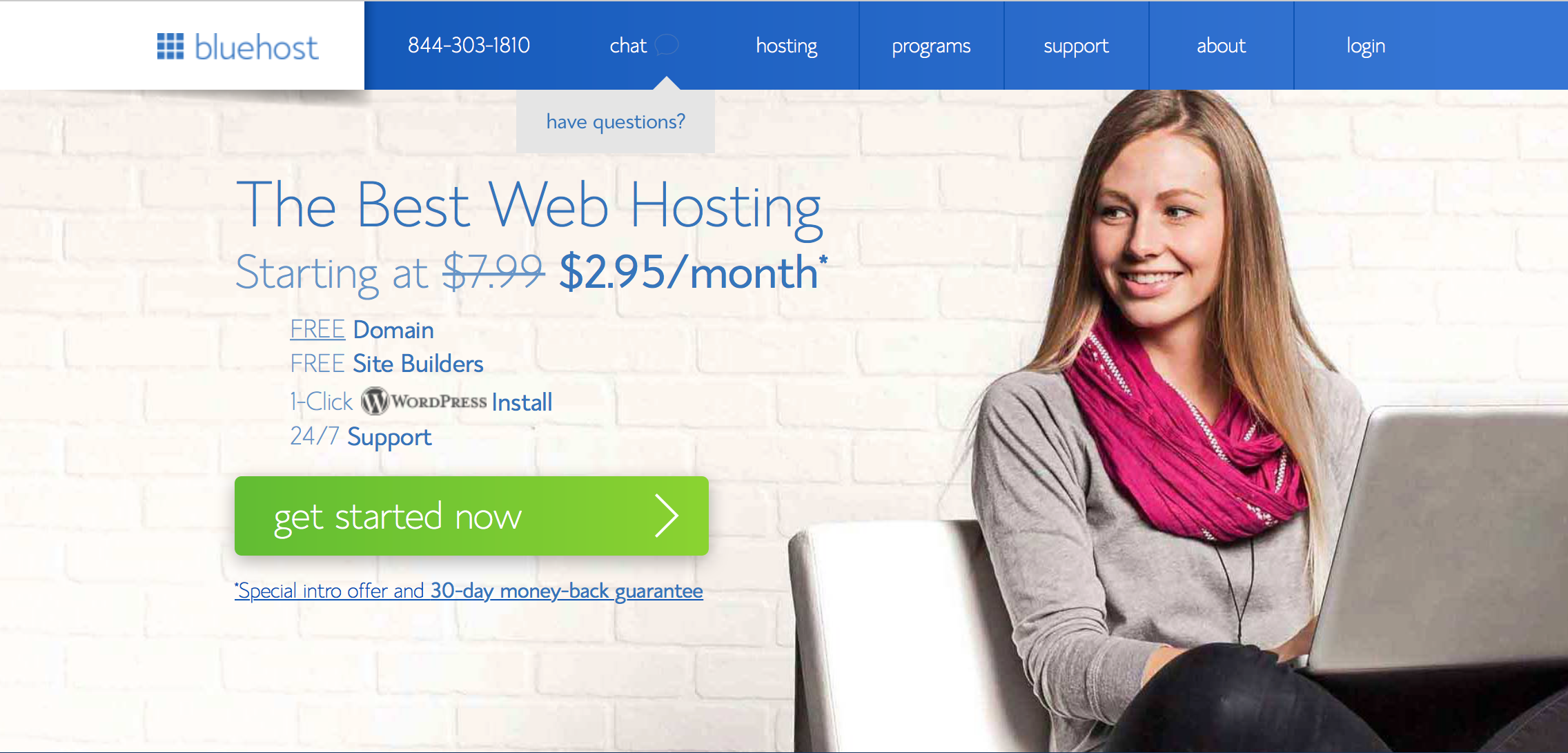 Step-by-step:
Click to Bluehost.com.
Click "Get Started Now."
Select your plan – I recommend the Basics Plan; you can always upgrade later if needed. You should see a $2.95 starting price, that's a special discounted price only through our link.
Choose your domain – this is your blog name/website address you want.
Fill in your personal information.
Choose your features under "Package Information" – I highly recommend Domain Privacy Protection (this will keep your personal information private: address, phone number, email, etc.). You can skip all the additional extra charges.
Generate a password and save it in a safe place.
When the pop-up appears, hit "Setup Your Website".
WordPress should automatically install. If it doesn't, select your new blog name from the drop down menu and select install. Note: WordPress will install on your blog (not your computer).
Click the blue "Log Into Wordpress" button.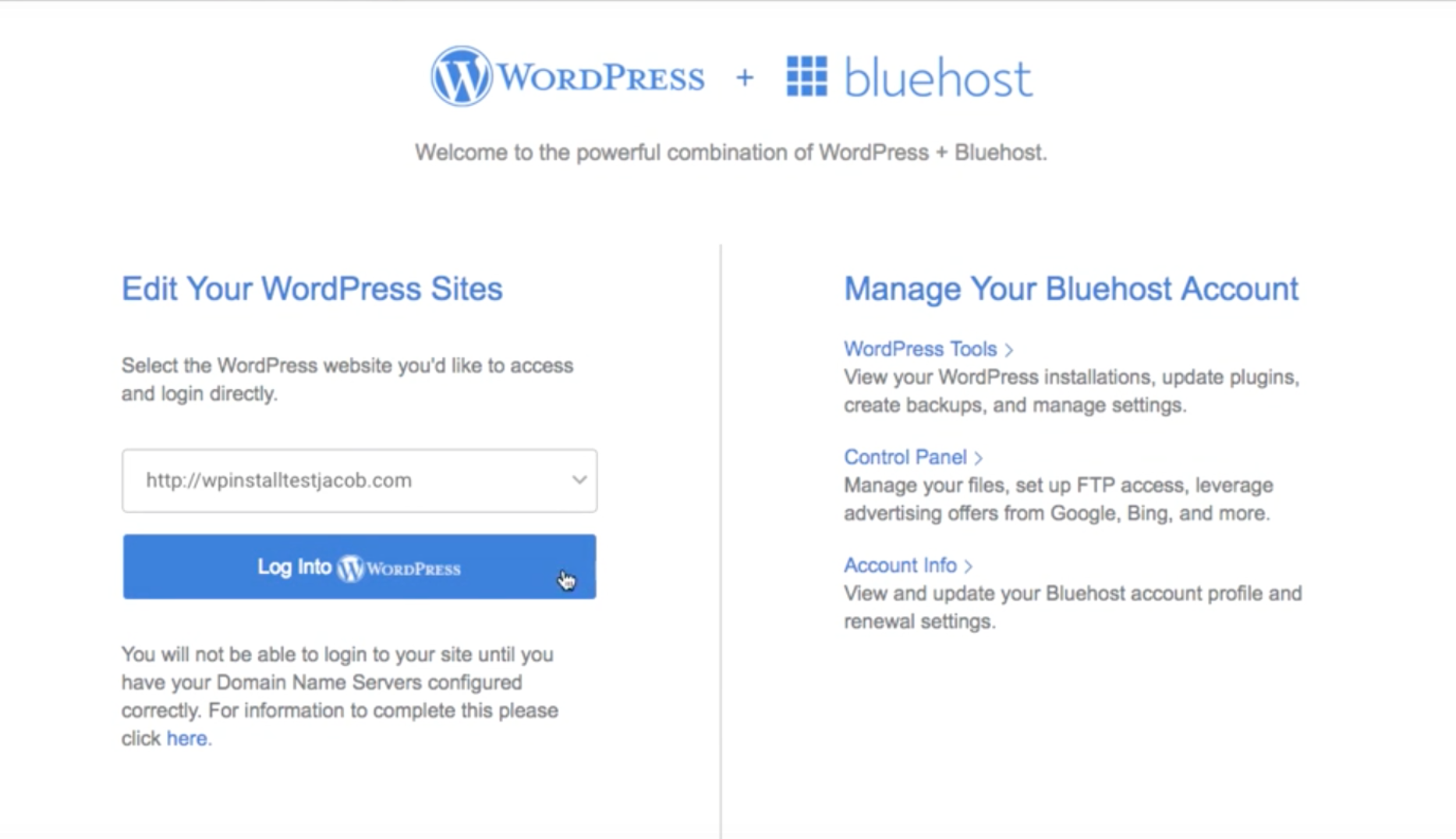 Alternatively, you can access the backend of your blog at anytime by going to your new domain followed by "/wp-admin" (i.e. therealisticmama.com/wp-admin). Go ahead and login, and then you're ready to choose a theme, in the next lesson.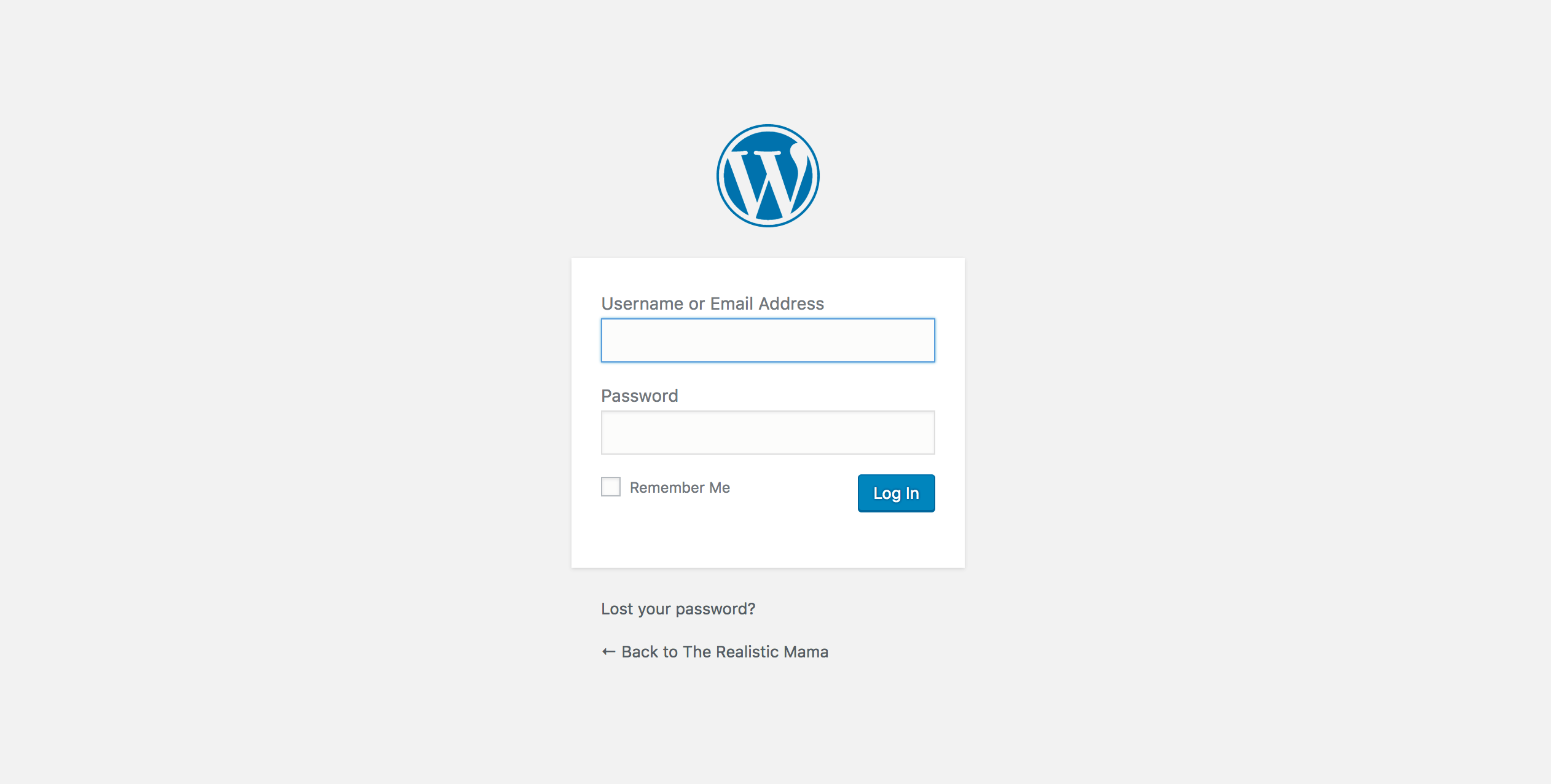 11. When you first login, it might ask you to choose between personal and business - for most of you, choose business (if you plan to make money on your new blog).
Note: If you have an existing website hosted somewhere else, you can migrate it to Bluehost by following the same steps above but in step #3 fill in your domain on the right under "I have a domain name".
Don't Forget to Verify Your Account:
You'll be getting an email from Bluehost with the subject "Action Required: WHOIS Accuracy Verification For yoursite.com". All you have to do is click the link in the email to verify your account. It takes 1 second and you're done.